World nuclear exhibition (WNE) 2018
Over 40 of Oakridge's engineers enjoyed the biggest nuclear event - the World Nuclear Exhibition 2018. 
The WNE program for Oakridge employees was complete and saturated: right after the Inauguration ceremony of the Oakridge's booth they could discuss ​live on Internet with​ ​one Engineer based in Taishan. Thanks to this discussion, one can figure out how wide is our involvement in the new build projects in every phases, even during the first criticality !​
Afterwards, leading by the the company's President and Vice-Presidents they toured ​some ​ key French and international booths, such as EDF, Orano,  Framatome, Atmea, Rosatom, KHNP, Rolls-Royce, etc.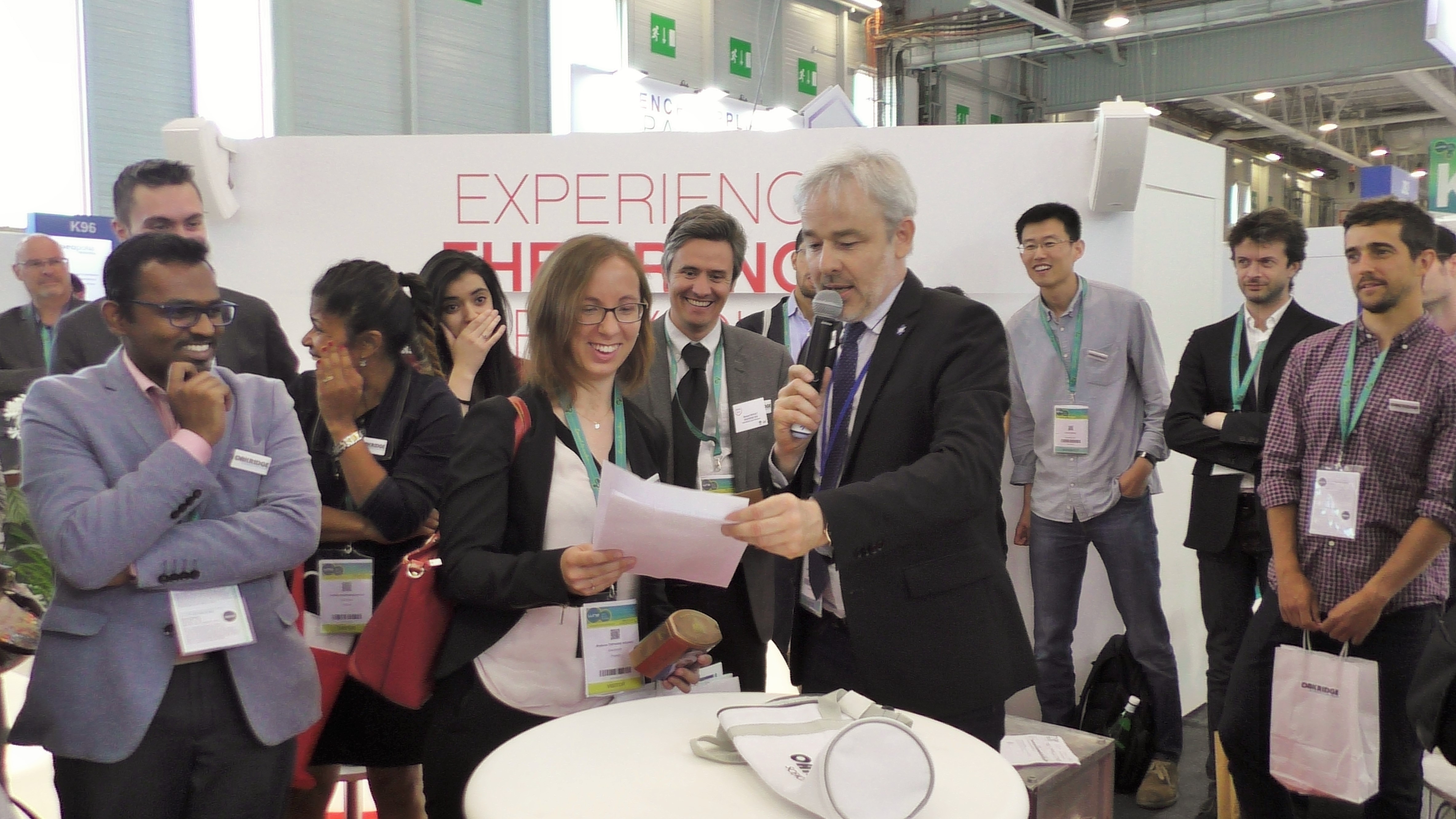 Oakridge's 15-th anniversary was celebrated at the FRANCE lounge in the presence of employees, clients (such as Edvance)​, ​partners​ and VIPs​. We were honored by a speech of the CEO of ATMEA. During the event Oakridge's best employee in terms of TOEIC score has ​been ​awarded with a special prize: a flight for Bristol with a guided sightseeing of the city. 
Throughout the 3 days of WNE we have signed 4 MOU (Memorandum of understanding) with our partners from UK, India and France.
World Nuclear Exhibition 2018 participation was really successful for Oakridge:
all ​ aims were reached and expectations were exceeded. 
See you in 2020 ​ at the next​ WNE!